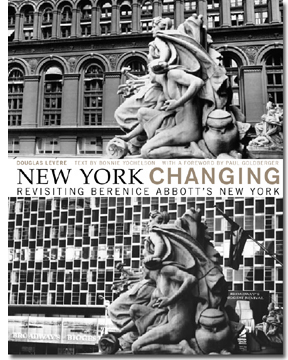 Photographer Douglas Levere has put together an interesting exhibit on our urban landscape. He's researched world-renown photographer Berenice Abbott's photographs of New York City, and shot new versions from the exact same locations, using the same camera that she did in the 1930's. The result is a fantastic picture of how things change in New York City.
I've always been fascinated by architecture and urban development (and if didn't require math skills above a 4th grade level, perhaps would have been an architect), and will definitely check out
the show at the Museum of the City of New York
. And, it's also a book! This also reminds me of an incredible book by Stewart Brand titled
How Buildings Learn
that, if you share the same interests, is a must read.