Friday, May 22, 2015
this "new beginning" gets us "feeeeeeeling gooooood"


In the past Volvo was known for safety, stability and frankly, being less than sexy. Not exactly the car someone dreams about, but rather the type of car one may feel obligated to buy. A valiant effort on Volvo's part has brought forth a brand transformation of epic proportions - bringing Volvo, as they've coined, into the light of a "New Beginning". In partnership with the music artist Avicii (yes, you read that right), the two unlikely partners have launched a long-form commercial featuring Avicii's new arrangement of the song "Feeling Good" that focuses on their transformation and renewal. Volvo's new campaign is sure to turn heads and gain interest from a younger segment. Way to take a risk Volvo - it paid off!
posted by Maureen Jones @ 8:29 AM 0 comments




Tweet
---
fur-bulous fashion innovation


We know what you were thinking – why don't they have a sweatshirt that keeps me warm while my cat purrs away in the front pocket? Right on – fair question. We've asked ourselves the same thing time and again. Wait no more because all of our fashion dreams have come true – the new Mewgaroo Hoodie is here and it's 100% fur-bulous. The fashion forward garment includes a lined, washable wedge shaped front pocket large enough for a small animal (cat) to snuggle in, long sleeves with paw print design and thumb hole access AND ears on the hood. Get yours TODAY. Meow!


Labels: cats, fashion, sweatshirt
posted by Maureen Jones @ 8:29 AM 0 comments




Tweet
---
read a book. grow a tree.


Encouraging children to read is critically important to their development. Encouraging children to help save the environment is well, critically important to the world! Combining the two initiatives, successfully, is of brilliant! The Tree Book Tree program publishes children's books that grow into trees when planted! The books are made out of acid-free paper, silk screened and printed with ecological ink. Now that's bringing something full circle!
posted by Maureen Jones @ 8:03 AM 0 comments




Tweet
---
Thursday, May 21, 2015
this billboard's not for men


Beer brands rarely (if ever) market themselves specifically to women. Women, however, are the fastest growing beer drinking demographic. Astra beer in Germany knows this, so they created the first digital billboard ONLY for women. Using gender recognition technology, the billboard only serves up its funny advertising videos to women. If you're a man it tells you there's nothing here for you. Underage? It knows that too and serves you up a message saying you're too young. In fact, there are over 70 very quick, funny videos you can be served depending on the situation detected. Now if it could only serve women a real beer, it would be the best beer billboard ever.

Labels: beer, billboard, interactive, outdoor, women
posted by Kristien Del Ferraro @ 8:10 AM 0 comments




Tweet
---


Free wi-fi can motivate people to hang around . . . just look at any Starbucks in any city on any given day. Dare we say it's more motivating, than oh, I don't know, the threat of cancer? Apparently so, because The Peruvian League Against Cancer's giant tower at Playa Agua Dulce was a huge success in drawing sun worshippers in to its shade for free wi-fi. So, it seems free wi-fi can do what many many years of cancer PSAs cannot. Hey, whatever it takes!
posted by Kristien Del Ferraro @ 8:09 AM 0 comments




Tweet
---
you don't have to be rich to have fun


Which makes you want to vomit more? Downing an entire bucket of KFC yourself, or scrolling through #RickKidsofInstagram for a few minutes? Tough call, but KFC Romania would say it's the rich kids, so they created their own parody hashtag, #LittleMoneyBigFun encouraging KFC lovers to show those spoiled brats you don't have to be rich to have fun . . . or eat food you love of course. The campaign was not only clever, it worked, boosting sales by 21%!
posted by Kristien Del Ferraro @ 8:08 AM 0 comments




Tweet
---
Wednesday, May 20, 2015
3d van gough will trip you out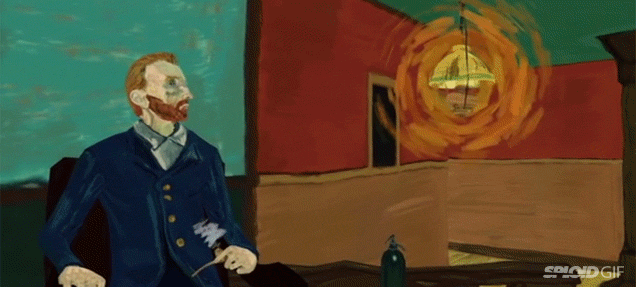 Have you ever tried to get inside the mind of an artist without the assistance of mind altering substances? It is challenging. Now you have to look no farther than the work of Animator Mackenzie Cauley who has turned Van Gough's work in to 3d environments. It feels slightly uncomfortable and surreal, which is probably a lot like how Van Gough himself felt most of the time.
posted by Cory @ 8:12 AM 0 comments




Tweet
---
it's the cops, hide the ads

Russia is a wacky place where the vodka flows free and the meats and cheese are absolutely not from the EU. So, how does one advertise authentic Italian meats and cheeses? Hide the ads from the po-po. Does it work perfectly? No, but it uses some cool visual identification software to switch up the ads when a cop walks by. Check out the whole project over at adfreak. Now if we could just make cars appear to be moving slower than than they actually are...

Labels: ad, cheese, illegal goods, meat, software
posted by Cory @ 8:07 AM 0 comments




Tweet
---
ketchup's old mustard gets a new ketchup


Hold on to your weiner, because things are heating up in the condiment game. Heinz shot first with their ad touting their new yellow mustard that is made from 100% natural ingredients and developed specifically with Heinz ketchup in mind. Well, French's isn't taking things lying down and have announced their new ketchup! Is this the new Coke vs. Pepsi? We can only hope. This has the makings for an amazing social battle. Get to it!

Labels: condiments, frenchs, heinz, ketchup, mustard
posted by Cory @ 7:58 AM 0 comments




Tweet
---
Tuesday, May 19, 2015
more non-sexual Groupon products


They're at it again. This time with the Bike Chain Wash and Scrub Kit. It is not sexual in nature at all. Well until you look at it, but the functionality of the product has nothing to do with sex, or does it? I'm so confused! Well Groupon is here to help clarify, just like they did with the Banana Bunker. A+.


posted by Stephen Palinkas @ 8:20 AM 0 comments




Tweet
---